MVA with injury rt-209 New Philly. Eng. 54-11 responded. Fire dist. 59 (Port Carbon) assisted with removing patient from the woods and containing fuel that spilt into the stream.
photos by: Stephen Barret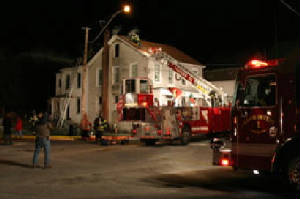 December 20, 2004 structure fire in Middlepoert. 54-11, 54-12, 2-10, 2-16, 51-10, 59-10, 59-11, L21, R63, E11, Pottsville ALS and Schuylkill Twp. BLS responded.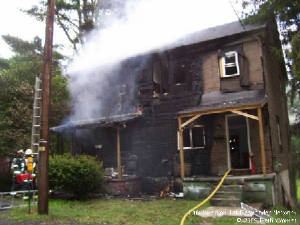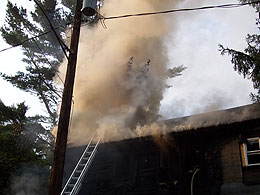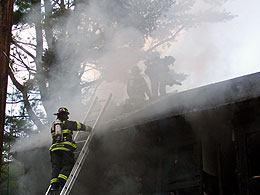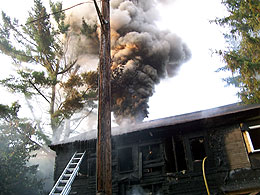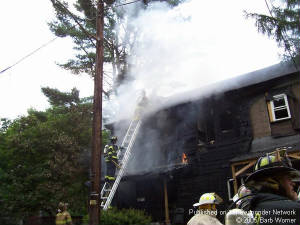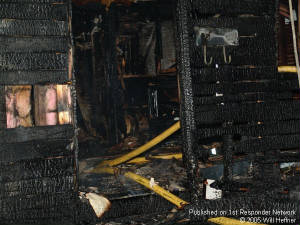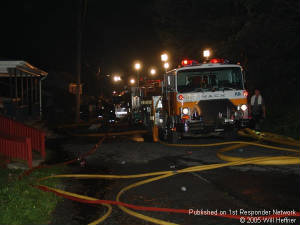 July 20, 2005 structure fire on Silver Creek Rd., Blythe Twp. Fire dists. 2, 54, 59, and pottsville station 30 and 11 were dispatched. Due to the extreme heat that day firefighters became exhausted quickly so aditional manpower was needed. Chief 54 requested Schuylkill Have Fire Dept. station 4 be dispatched. St. Clair and Pottsville EMS set up a rehab station.
photos by:Barbi Womer and Will Heffner